business
< Go back to Directory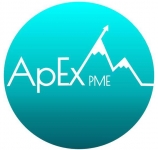 ●
Communication, Marketing & Web > Web marketing
After a long experience as head of the marketing department for a company specialised in shootings for cinema, television and sports, I have chosen to put my experience, my network * and my expertise at the service of SME's (Small and Medium size enterprise).
Specialised in the event, cinema, media and sports sectors, my goal is to help you get to success and notoriety faster!
Associated with the « Presta'meet'in » platform (25/05), we have chosen to combine our skills to offer a complete service to companies, works council, town hall and local communities, that organise events and who need to contact service providers.
My values: #Engagement #Respect (Human / Ecological) #Performance #Benevolence
image.png
* my network : more than 5000 contacts on LinkedIn, 2000 on Facebook
Other women entrepreneur in category Communication, Marketing & Web