business
< Go back to Directory
Brigitte Moulinier Studio
B2B tabletop designer,

Feucherolles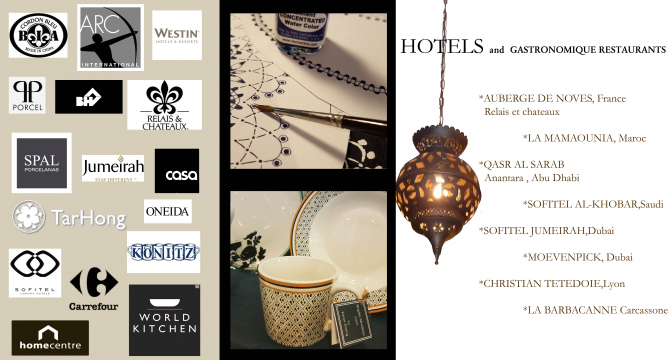 ●
Real Estate, Interior & Garden Design > Interior design
BRIGITTE MOULINIER Freelance TABLETOP DESIGNER
tableware decor designer
Nicknamed "The girl who can paint", Brigitte Moulinier is one of the rare freehand drawing designers boasting bang-on-trend, dynamic and sensitive talent.
She has gained her global in-depth knowledge of tableware through countless travels in the USA, the Gulf, Asia and Europe. From bespoke design to the mass market, she has an intricate understanding of the different sensitivities of buyers and consumers of each market meaning she can tweak her designs to match their specific requirements.
Designer of comprehensive tableware concepts for the hospitality world, designer of lines of dinnerware for brands or manufacturers, artistic tableware consultancy, trends and collection realignment consultancy... her expertise knows no bounds.
With a background in fashion design, history of fashion and decorative textile, she is an all-rounder. Adding to the mix her expertise as an illustrator acquired in New York, Brigitte Moulinier ranks as a tabletop designer with a particular gift for drawing and colours.
Brigitte harnesses the up and coming trends in order to tune her creations to each buyer. As well as being an avid traveller and researcher, she is also a passionate collector of sarongs.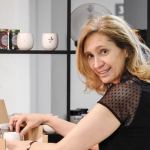 Moulinier Brigitte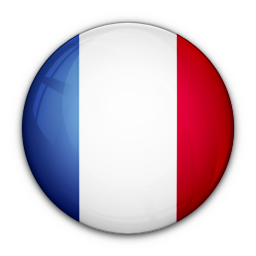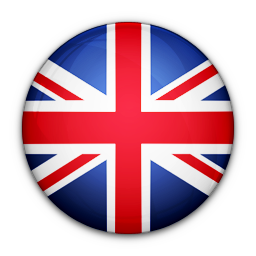 06 43 21 36 15
email
Other women entrepreneur in Feucherolles
Other women entrepreneur in category Real Estate, Interior & Garden Design