business
< Go back to Directory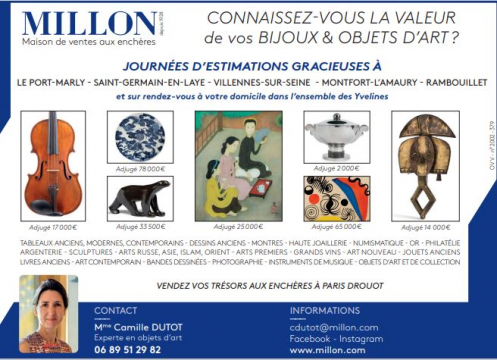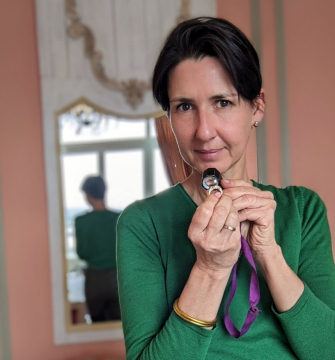 ●
Local Home Services > Estimates / Auctions
Estimates and auctions of your objects of art

Make estimate your objects of art (paintings, jewels, stamps and any object of art and collection) and sell them at auction in DROUOT at MILLON, you will be surprised of the result!

Families are full of treasures, without sometimes suspecting the market value.
Camille DUTOT, expert in art objects, offers to inquire, and collect the best price at auctions at the Hotel DROUOT.

Estimate, sell, enjoy!
Free service in all Yvelines (St Germain en Laye, Port Marly, Villennes sur Seine, Montfort l'Amaury, Rambouillet...) and by appointment at home.

Possibility of a first opinion on photo on cdutot@millon.com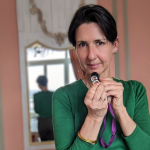 Camille Dutot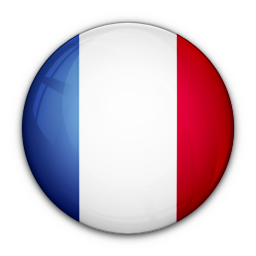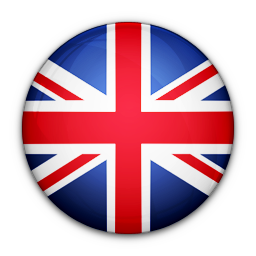 06 89 51 29 82
email
Camille Dutot, expert en objets d'art featured products to find in the Marketplace
Camille Dutot, expert en objets d'art
Villennes-Sur-Seine
Camille Dutot, expert en objets d'art
Villennes-Sur-Seine
Camille Dutot, expert en objets d'art
Villennes-Sur-Seine
Other women entrepreneur in Villennes-Sur-Seine
Other women entrepreneur in category Local Home Services