business
< Go back to Directory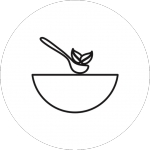 ●
Beauty & Wellness > naturopathy
Nutritionist specialized in eating behaviour, I help women to improve their relationship with food.
Convinced that diets cause suffering, in addition to gaining weight in the long term, I offer a caring and respectful approach.
More than Nutrition, eating behaviour management includes a holistic approach based on food sensations, beliefs, managing stress and emotions, body image, and motivations for a sustainable change.
I offer online support, phone and tele-consultation, to more comfort (transport, availabilities...).
Emilie Garel Psycho-Nutritionniste featured products to find in the Marketplace
Emilie Garel Psycho-Nutritionniste
Sartrouville
Other women entrepreneur in Sartrouville
Other women entrepreneur in category Beauty & Wellness